mEATshare
GRASSFEED BEEF . HERITAGE PORK . PASTURED CHICKEN 
HOW IT WORKS
A mEATshare is a variety of the highest quality Prairie Ranged Beef, Pork, and Chicken delivered to your door. Conveinent, Highest Quality and from a Farmer you know!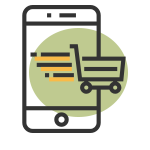 Simple
Classic
Family
Farmer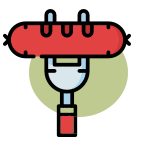 Home delivery in Winnipeg & Brandon
Check your email for delivery dates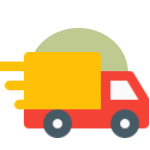 Due to Covid-19 we will be minimizing in person contact, boxes will be left on doorsteps, with text notification.
 We send reminders to make sure you will be home so you don't miss your delivery
Watch for recipes/videos for cooking tips & great meal ideas!
WHAT'S IN THE BOX?
Curated to the season, think BBQ in the Summer, Feasts in the Winter
We develop our own gluten free, filler free recipes, Hamburger, Sausages, Meatballs, Pepperettes
We try to make all our cuts proportional to a family meal
Each month is a little different, but the same High Quality
---
---
Delivery
Each month you will receive a delivery request email, that includes that month's delivery dates and times, you can choose which option best suits your schedule each month. You will then get a delivery reminder the day before, and then you just have to answer your door! The delivery, is within an approximate 3 hour window on your requested date.
BOX SIZES
Simple

3-4 lbs or about 20 meals, recommended for an individual or a couple that eat limited meat diets

classic

6-8 lbs or about 40 meals, this is where many customers start, particularly couples

Family

13-15 lbs or about 75 meals, many families of four are subscribed to this box

Farmer

20-22 lbs or about 115 meals, are you a beast, this is generally what Ashley and I eat on average per month
mEATshare
BENEFITS
You can't get this quality of meat at the store
Delivered to your doorstep available
Easy payment options
Great variety of Prairie Ranged meats each month
Delicious centerpieces for gatherings and feasts
Farm updates and subscriber promotions through the Food Ethos Farm newsletter #FARMtoday
You support the regeneration of the Prairie landscape for sustainable community, clean water, more wildlife habitat and an agroecological rural economy
Order mEATshare
Follow the Farm Story @foodethosfarm
This error message is only visible to WordPress admins
Error: No connected account.
Please go to the Instagram Feed settings page to connect an account.