ABOUT YOUR FARMERS
Combining hard work and decades of shared family knowledge
"Modern farmers building on generations of agroecological wisdom!"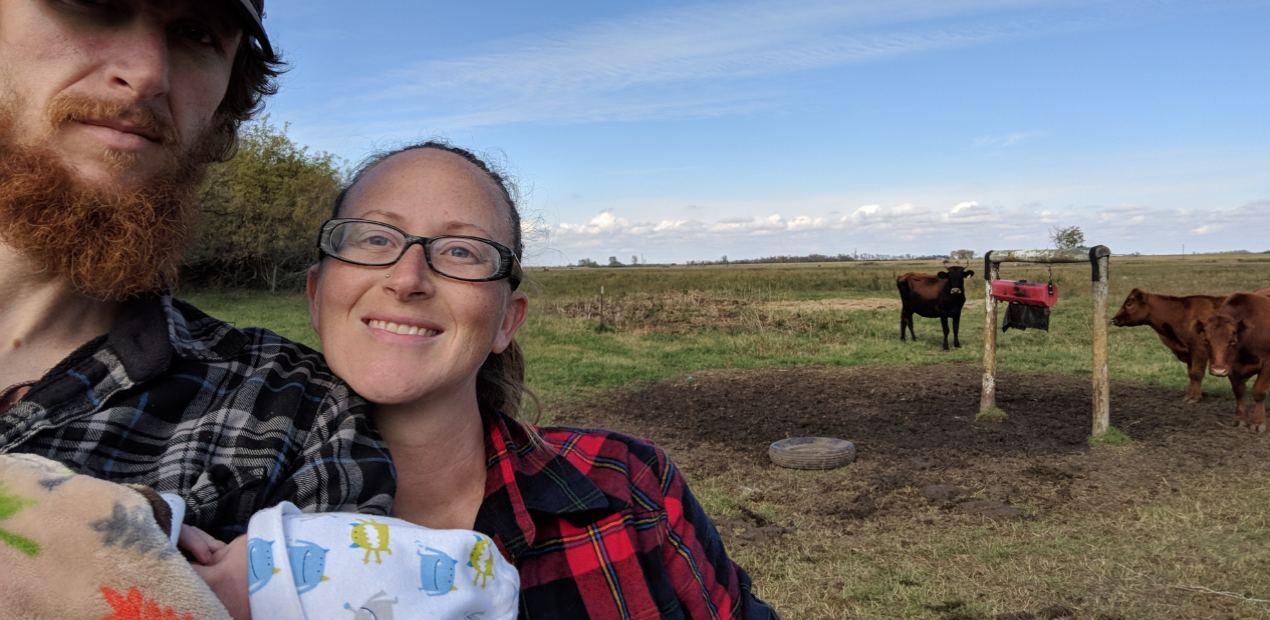 CURTIS grew up on small family farm in Southwest Manitoba, where he helped his Dad raise cattle, chickens, and pigs, and grow mixed grains. He helped his Mum grow a very large garden each summer, full of vegetables and fruit for the family, and preserving much of it for eating over the winter.
He graduated from the Agroecology department at the University of Manitoba in 2012, where he focused on Organic farming practices and soil science.
ASHLEY grew up in Winnipeg and had a strong interest in social issues, working for many social programs like daycare, Boys and Girls Club of Winnipeg, Youth for Eco Action, and volunteering with I.R.C.O.M. and N.E.E.D.S-helping with programs for newcomer Canadians and inner-city youth. She graduated in 2009 from Recreation Management and Community Development at the University of Manitoba, where she focused on Natives studies and community development.